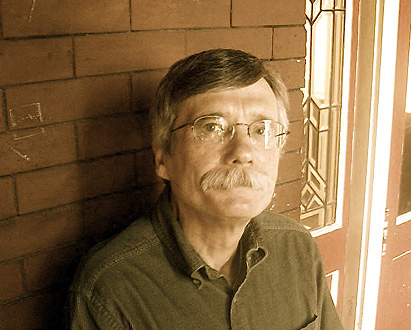 It is with complicated emotions that we announce that Don Bogen will be stepping down as poetry editor of the magazine. Don has served The Cincinnati Review for just over thirteen years. During that time, he has worked with grace, intelligence, and precise vision in choosing and shaping the poetry in our magazine's pages, poems that have gone on to win national and international recognition, including Best American Poetry anthology nods and Pushcart prizes. Don was also responsible for starting the art song project, bringing composers, musicians, and poets together in dynamic collaborations.
As Nicola Mason, who worked as managing editor of the magazine with Don during his tenure here, says: "CR owes Don Bogen so very much. We've for many years benefited from not only his extraordinarily wide-ranging tastes, keen editorial eye, and openness to new writers—the latter of which I consider the journal's hallmark—but from his energy and enthusiasm for the work of finding exciting poetry and bringing it to a passionate readership, his code of ethics, and his unwavering courtesy to and respect for everyone affiliated with the magazine. He is the consummate professional and a stellar—not to mention dear—human being."
Michael McFee, a poet in both Don's first issue with the magazine and his last, says: "What I've always loved about his writing and editing is the calm intelligence, the inventive attentiveness, and the subtle wit he brings to everything he does. Like 'The Court Painter' in an early poem, 'an old hand at his craft,' he excels at both 'energy and control.' When I read one of Don's books, I know how carefully and imaginatively it was made; when I send Don poems to consider, I know he's bringing the same care and imagination to my work, holding it to the highest standard, as he does all the poetry published in the magazine. His thoughtful responses, including rejections, have encouraged me to keep going as a writer. Every time I hear from him, I feel connected to the best and truest kind of literary community, for which—in such fragmented times—I am very grateful."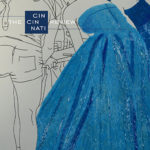 Another contributor in Don's first and last issue, Allison Funk, says: "I am deeply grateful to Don for his interest in my work over the years. He always read my submissions with great care, and when a poem of mine met his standards I was thrilled."
In addition to his editorial work, Don Bogen is the author of four volumes of poetry: After the Splendid Display (1986), The Known World (1997), and Luster (2003) from Wesleyan University Press, and An Algebra (2009) from University of Chicago Press. His poems have appeared in The American Poetry Review, DoubleTake, The Nation, The New Republic, The Paris Review, Ploughshares, Poetry, Stand, The Yale Review, and other journals. In 2003 he held a Fulbright Senior Lectureship in Spain. Prizes for his work include The Writer/Emily Dickinson Award of the Poetry Society of America and fellowships from the Camargo Foundation and the National Endowment for the Arts.
Though we will miss him, we wish Don a happy, productive retirement writing and spending time with his family. He will remain editor at large for The Cincinnati Review. We are happy to welcome Rebecca Lindenberg as our next poetry editor. Stay tuned for our official announcement!