Welcome to the CR blog's new series, What We're Reading. Since our staff is composed of such wonderfully erudite—yes, we said erudite—individuals, we decided to create a feature where members of our small yet mighty work force jot a few lines about what they they're currently reading as a kind of "employees' picks" of the literary world.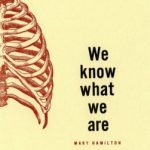 Don Peteroy: Mary Hamilton's short-short chapbook, We Know What We Are, was the winner of the fourth annual Rose Metal Press chapbook contest, judged by Dinty W. Moore. I enjoyed the collection because Hamilton has clearly mastered the short-short form: every sentence is infused with urgency and insight. Given the restrictions of this genre, short-short writers might feel compelled to produce vignettes, which are often susceptible to being uninteresting. Hamilton, however, manages to offer a narrative arc within each short-short, full of conflict, character development, and a distinct voice.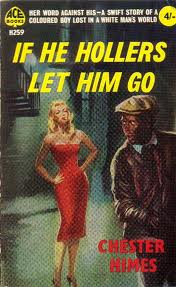 Ian Wissman: Recently, I've been reading through noir. Sticking out right now is Chester Himes's If He Hollers Let Him Go. I particularly enjoyed the ways in which it is a noir working within those conventions, while, simultaneously, it's a race novel that inverts them.
Matt McBride: In Money Shot, the follow up to her Pulitzer Prize–winning Versed, Rae Armantrout is interested in mediums of exchange. Money Shot looks at where the mediums of language and money intersect to create the architecture of our collective fantasies by juxtaposing snippets taken from advertisements and cable news with her own laconic commentary. What I enjoy most about Armantrout is her unique ability to make readers conscious of language as a medium while simultaneously addressing the political. Money Shot is yet another demonstration of her inestimable contribution to contemporary poetry.