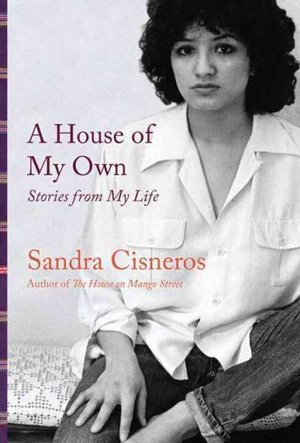 Our new literary nonfiction editor, Kristen Iversen, is thrilled to welcome Sandra Cisneros to UC for a Q & A and public reading on Wednesday, September 28.
For those with blinders on and earplugs in, Cisneros just won the prestigious PEN Center 2016 Literary Award for her latest book, A House of My Own: Stories from My Life.  (She was asked to be in New York to accept this award on September 28, but recorded a video acceptance so she can be here in Cincinnati that evening.) And if that's not enough to entice locals and others within driving distance to our humble (actually, it's quite nice) campus on a Wednesday afternoon and evening, we'll mention that this popular and critically acclaimed author has just been awarded the National Medal of Arts. President Obama will present this award to Cisneros on September 22. She will join us just a few days later!
Details for the events on September 28 are as follows.
2-3 PM: Q & A with students and faculty, Tangeman University Center 400A
7 PM:  Public reading, Tangeman University Center 220 (Main Street Cinema)