What's our collective resolution for 2018 as members of the CR editorial staff (other than visiting the office candy bowl a little less often)? To support the work of today's most gifted writers! As the year rolls into motion, we're proud to share an impressive list of recent accomplishments by our past contributors.
Translation awards, book prizes, grants, and fellowships! We're setting off figurative fireworks for the following authors who have graced our pages…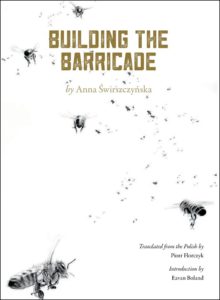 Piotr Florczyk (10.2) won the Harold Morton Landon Translation Award for his translation from the Polish of Building the Barricade by Anna Świrszczyńska (Tavern Books, 2016)
Shena McAuliffe (15.1) won the 2017 Big Moose Prize through Black Lawrence Press for her novel The Good Echo.
Jessica Rae Bergamino (13.2) won the 2017 Noemi Press Book Award for Poetry for her collection Unmanned.
Tina Mozelle Braziel (11.2) won the 2017 Philip Levine Prize for Poetry for her collection Known by Salt.
Leila Chatti (14.2) has been awarded the Ron Wallace Poetry Fellowship through the Wisconsin Institute for Creative Writing and an Individual Artist Grant through the Barbara Deming Memorial Fund.
We're also tossing confetti and crossing our fingers for the following CR contributors who have achieved finalist status in the 2018 Kingsley and Kate Tufts Poetry Awards…
Kathy Fagan (1.2) is a finalist for the Kingsley Tufts Award for her collection Sycamore (Milkweed, 2016).
These three young poets are finalists for the Kate Tufts Discovery Award for the publication of their debut collections: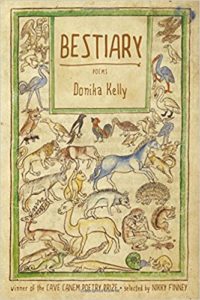 Ari Banias (15.1) is a finalist for Anybody (W.W. Norton, 2016).
Donika Kelly (12.2) is a finalist for Bestiary (Graywolf, 2016).
Mai Der Vang (11.2) is a finalist Afterland (Graywolf, 2016).
What better way to embark on another revolution around the sun than by raising a CR wallop for the achievements of these talented fiction writers, poets, translators, and essayists?
Between doing happy CR dances for our shining contributors, we're gearing up to relish the publication of several forthcoming books this spring by authors we admire. Here are some of the poetry titles at the top of our must-read list:
Wade in the Water by Tracy K. Smith (Penguin), Terrible Blooms by Melissa Stein (Copper Canyon), American Sonnets for My Past and Future Assassin by Terrance Hayes (Penguin), Cruel Futures by Carmen Giménez Smith (City Lights), Oceanic by Aimee Nezhukumatathil (Copper Canyon), Rail by Kai Carlson-Wee (BOA), and We Play a Game by Duy Doan (Yale University Press).
These soon-to-be-published books by fiction writers and essayists are just as high up on our list:
The Great Alone by Kristin Hannah (St. Martin's), The Female Persuasion by Meg Wolitzer (Riverhead), The Parking Lot Attendant by Nafkote Tamira (Holt), Speak No Evil by Uzodinma Iweala (Harper), Warlight by Michael Ondaatje (Knopf), The Mars Room by Rachel Kushner (Scribner), Feel Free: Essays by Zadie Smith (Penguin), The Displaced: Refugee Writers on Refugee Lives by Viet Thanh Nguyen (Abrams), and See What Can Be Done: Essays, Criticism, and Commentary by Lorrie Moore (Knopf).
We're also thrilled for the impending release of a new book by Amit Majmudar, who happens (what good fortune for us!) to be the Elliston Visiting Poet at the University of Cincinnati this year. His book Godsong: A Verse Translation of the Bhagavad Gita, with Commentary (Knopf) will appear in print later this spring .
We're wishing all of our contributors, readers, and submitters a new year full of good books!