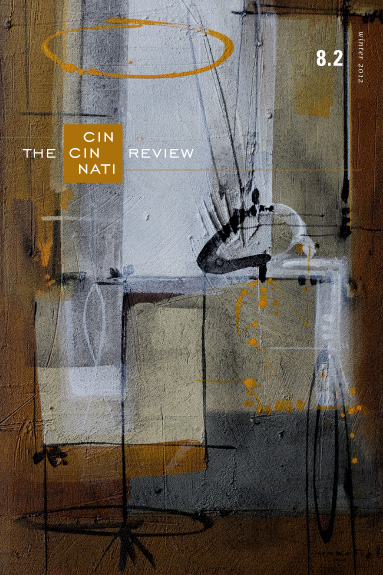 Fiction
Steve De Jarnatt, Kate Finlinson, Thomas Israel Hopkins, Scott Kaukonen, Edith Pearlman, and Lili Wright.
Poetry
Catherine Arnold, Josiah Bancroft, Dan Bellm, Rebekah Bloyd, Tara Bray, Susana Brougham, Ryan J. Browne, Anna Carson DeWitt, Todd Hearon, Lilah Hegnauer, Rochelle Hurt, Mark Irwin, Nick Johnson-Lee, L.S. Klatt, Mark Kraushaar, Peter Leight, Sandy Longhorn, John A. Nieves, Julie Sophia Paegle, Michael C. Peterson, Laura Read, Richard Robbins, Kevin Prufer, Lloyd Schwartz, Glenn Shaheen, Faith Shearin, Jason Sommer, Mark Statman, Robert Tremmel, Nance Van Winckel, David Wagoner, G.C. Waldrep, and Philip White.
Nonfiction
Joshua Harmon
Translation
Martha Collins' translations of Vietnamese poet Ngo Tu Lap.
Reviews
Three fiction reviews of My Mother She Killed Me, My Father He Ate Me, ed. Kate Bernheimer by Maile Chapman, Robin McLean, and Christian Moody.
And, a poetry review of The Apple Trees at Olema: New and Selected Poems, by Robert Hass by Jennifer Clarvoe.
Artwork
Paintings by Antonio Carreno