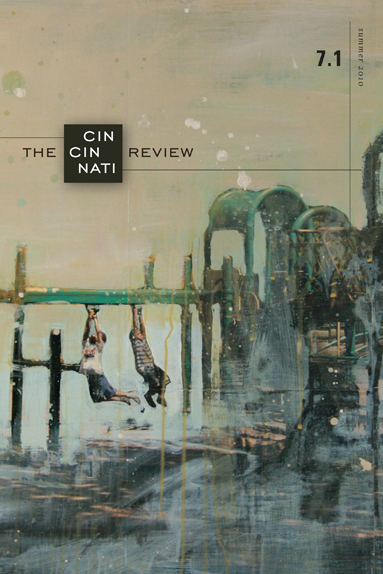 Fiction
Brian Beglin, Aimee Bender, Jay Blaisdell, Margaret Luongo, Christopher Merkner, Philip Moustakis, and Edith Pearlman.
Poetry
Jennifer Atkinson, Angela Ball, Emma Bolden, Jim Daniels, Kelly Davio, Jehanne Dubrow, Matthew Fluharty, Heather June Gibbons, Julie Hanson, Jessica Henricksen, S. Whitney Holmes, Kevin Honold, Eva Hooker, L.S. Klatt, Dana Koster, Elizabeth Langemak, Hailey Leithauser, Bo McGuire, D.A. Powell, Mary Quade, Saara Myrene Raappana, Henry Rappaport, Emily Rosko, Chuck Rybak, Dennis Schmitz, Paula Sergi, Maura Stanton, Ale Ŝteger, William Varner, David Wagoner, and Ronald Wallace.
Nonfiction
Aaron Gilbreath and Brian Henry.
Reviews
Three reviews of Jonathan Lethem's Chronic City by Brian Evenson, Daniel Smith, and Laura van den Berg.
Reviews of poetry collections by Arda Collins, D.A. Powell, and Nomi Stone.
Artwork
A portfolio of photo and acrylic panels by Theresa Handy.