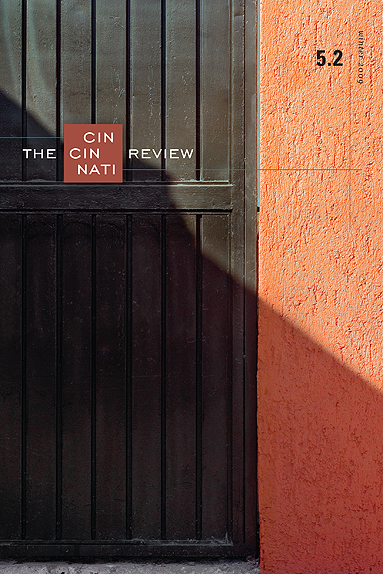 Fiction
Michael Czyzniejewski, Ryan Habermeyer, Victoria Lancelotta, and Jacob Rubin.
Poetry
Hadara Bar-Nadav, Michael Chitwood, Patricia Corbus K. E. Duffin, Charlene Fix, Rebecca Foust, Allison Funk, C. S. Giscombe, Jenny Hanning, Judith Harris, Mircea Ivanescu, K. A. Hays, Stephen Kessler, April Lindner, Priscilla Long, Dawn Lonsinger, Judy Smith McDonough, Jennifer Metsker, Mira Rosenthal, Pattabi Seshadri, David Shevin, Virginia Slachman, A. E. Stringer, Kelly Swartz, Mary Szybist, Bradford Gray Telford, Elaine Terranova, Rosalynde Vas Dias, David Wagoner, Ellen Wehle, and Kathleen Winter.
Interview
An Interview With Antonya Nelson by Andrew Scott.
Non-Fiction
Essays by Margot Livesey, Ted Sanders, Adam Sorkin (with Lidia Vianu), and Jacqueline Osherow
Reviews
John Matthias's Kedging: New Poems
Artwork
John A. Chakeres