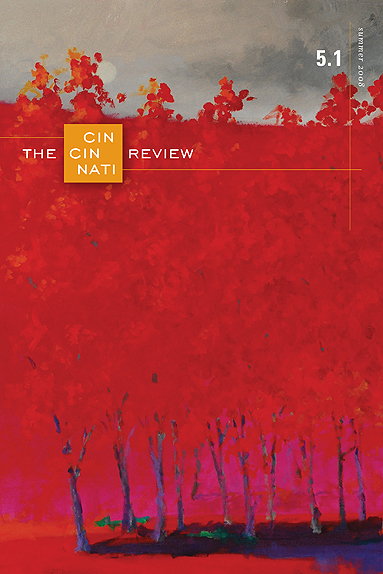 Fiction
Mia Alvar, Greg Baxter, Daniel Mueller, Jenn Scott, and George Singleton.
Poetry
Ari Banias, Erinn Batykefer, Jennifer Boyden, Jenny Browne, Nick Courtright, Christopher Cunningham, Denise Duhanel, Rebecca Givens, Benjamin S. Grossberg, Leilani R. Hall, Mark Halliday, Stephen Haven, John Koethe, Ann Lauinger, Amy Lemmon, Noah Michelson, Jeff Mock, Patrick Moran, Caitlin Newcomer, Joanna Osborne, Molly Peacock, D.A. Powell, Andrew Michael Roberts, Richard Robbins, Mary Ann Samyn, Martha Silano, Ed Skoog, Megan Snyder-Camp, Jakob Stein, Leslie Ullman, Arthur Vogelsang, Nancy White, and Philip White.
translations
Six works by Brazilian poet Astrid Cabral, as translated by Alexis Levitin.
reviews
Three reviews of Edwidge Danticat's Brother, I'm Dying
Reviews of Robert Pinsky's Gulf Music, Peter Gizzi's The Outernationale, Donald Revell's A Thief of Strings, and Joseph Lease's Broken World.
artwork
Charles Emery Ross