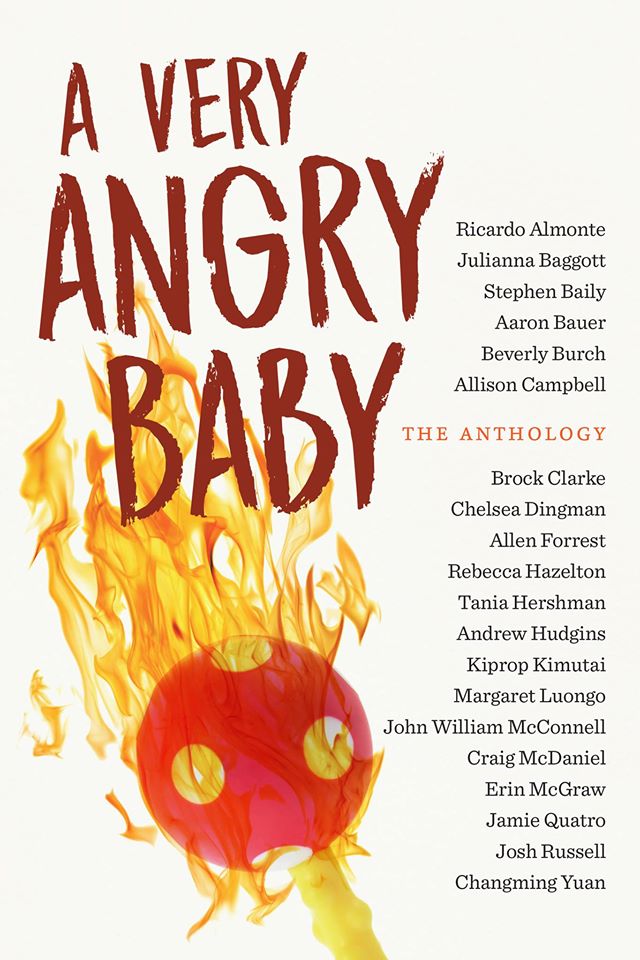 We're happy to announce that our sister press, Acre Books, has its first title, A Very Angry Baby, now available for purchase on their website, in print or e-book forms! If you pick one up this week, you'll get free shipping—sorry, no pacifiers or swaddling blankets included. This fabulous anthology, full of previously unpublished pieces, features today's top writers, including Julianna Baggott, Brock Clarke, Rebecca Hazelton, Andrew Hudgins, Erin McGraw, Jamie Quatro, and more.
To celebrate the launch of the anthology, Acre is also holding a party at the Mercantile Library in downtown Cincinnati, in conjunction with a reading by David Hicks and our literary nonfiction editor, Kristen Iversen. There will be food, drinks, Cincinnati Review swag, and free copies of A Very Angry Baby to the first 25 attendees. You can RSVP on Facebook or call the Mercantile at 513-621-0717. The event starts at 5 p.m. this Friday, May 12. You'll find the stunning Mercantile Library at 414 Walnut Street, Suite 1100.
And if you've clicked through to read this full blog post, you're in on a secret: Our website is back is business! We'll be making some tweaks between now and August when the site officially relaunches, but we're glad to be able to share the site with those of you whose browsers prevented you from seeing our Flash-player-based old site.